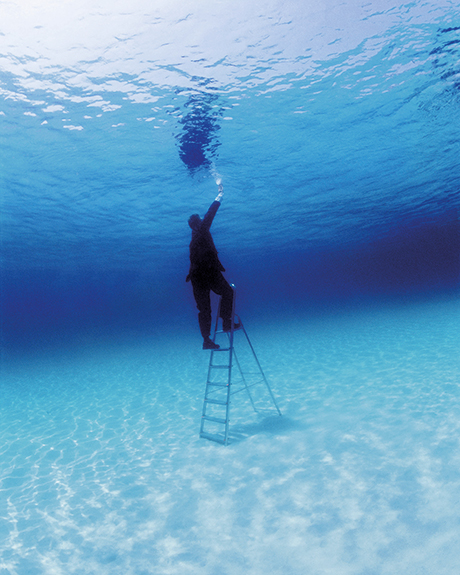 Philippe Ramette, Exploration rationnelle des fonds sous-marins, Le contact, 2006 © crédit photo Marc Domage © Adagp, Paris 2021
Courtesy de l'artiste et galerie Xippas, Paris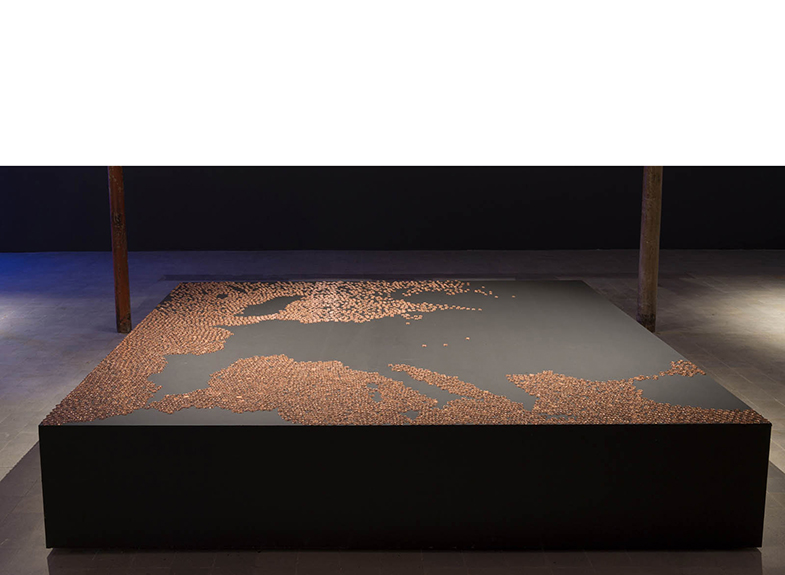 Enrique Ramirez, 4 820 brillos (4 820 faisceaux), 2017 © photo droits réservés © Adagp, Paris 2021
Courtesy de l'artiste et galerie Michel Rein, Paris/Brussels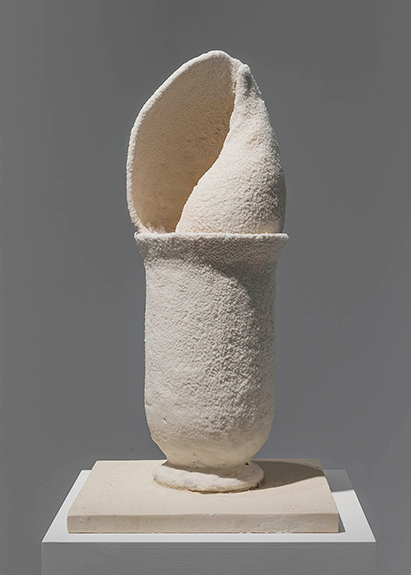 Michel Blazy, Vamos a la playa, 2017 © photo Claire Dorn © Adagp, Paris 2021
Art : Concept, Paris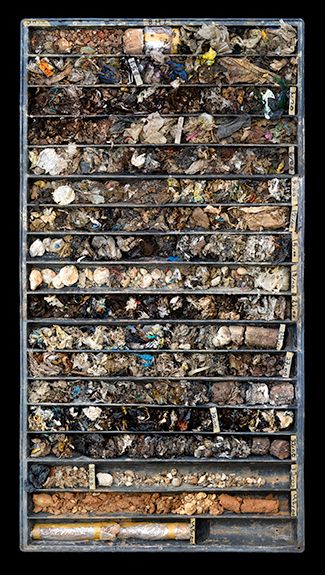 Joana Hadjithomas & Khalil Joreige, A State (BH1), 2019 © photo droits réservés 
Courtesy des artistes et galerie In Situ - fabienne leclerc, Grand Paris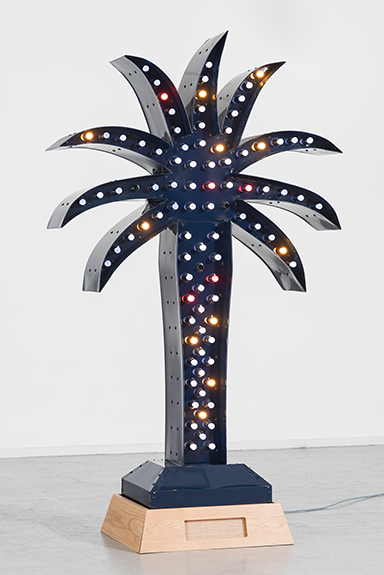 Yto Barrada, Green palm, 2016 © photo droits réservés
Collection Silvia Fiorucci-Roman, Monaco 
Courtesy de l'artiste et galerie Sfeir-Semler, Hambourg/Beyrouth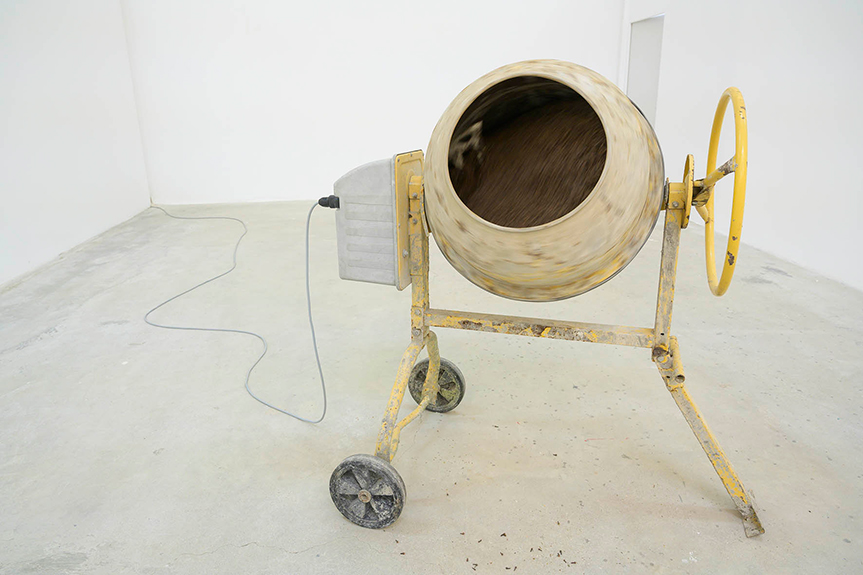 Kader Attia, Parfum d'exil, 2018 © photo droits réservés © Adagp, Paris 2021
Courtesy de l'artiste et galleria Continua, Italie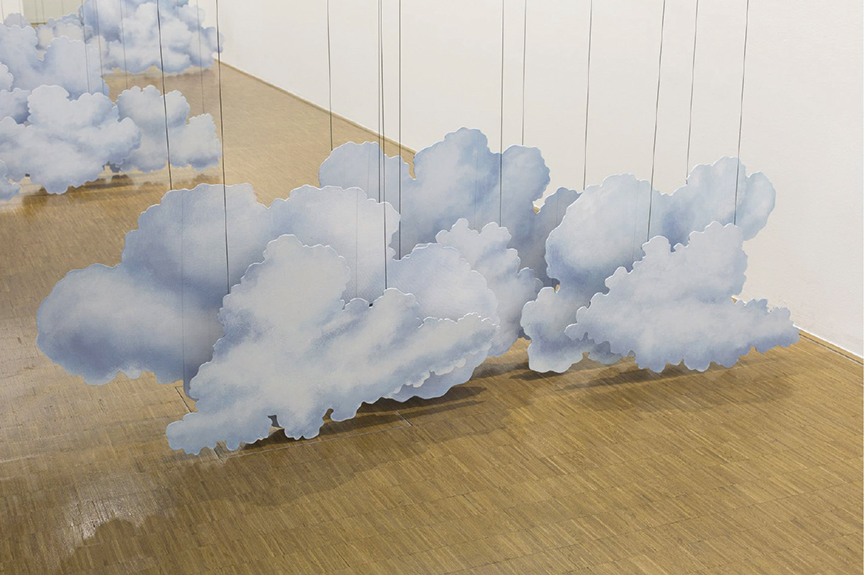 Latifa Echakhch, Encrage (L'appareil photo Kodak), 2014 © photo droits réservés
Courtesy galerie Kamel Mennour, Paris
July, 4th • October 3rd, 2021
Preview Saturday, July 3rd at 6 p.m.
Curator : Fabienne Grasser-Fulchéri,
assisted by Alexandra Deslys
Donation Albers-Honegger
—
Exhibition as part of the 20th anniversary of the Marcel Duchamp Prize
—
media partnerships
season of the 30+1 years ! of the eac
—
Artists : Kader Attia, Yto Barrada, Michel Blazy, Latifa Echakhch, Joana Hadjithomas et Khalil Joreige, Philippe Ramette, Enrique Ramirez, Zineb Sedira
On the occasion of the 20th anniversary of the Marcel Duchamp Prize, the eac. has been invited by the ADIAF to join the celebration of this event, which will bring together more than a dozen events and exhibitions throughout France through the networks of the Frac and art centres.
It was in 1994 that Gilles Fuchs created the ADIAF – Association for the International Diffusion of French Art with the ambition to act for the international influence of the French scene. Accompanied by patrons and working in close partnership with public institutions, ADIAF, which has been presided over 2021 by Claude Bonnin, now mobilizes 350 contemporary art collectors.
Created in 2000 by the ADIAF and organised with the support to the Centre Pompidou, the Marcel Duchamp Prize aims to highlight the creative proliferation of the French scene at the beginning of the 21st century, and to accompany artists on their international journey. Each year, this collector's prize honors one of four French or French-based artists working in the field of visual arts: installation, video, painting, photography, sculpture, performance...
Ambassador of the French scene and endowed with 75 000 euros, the Marcel Duchamp Prize honors the most significant artist of their genera- tion and encourages all new artistic forms that stimulate creativity.
The 90 or so artists nominated to date, including 20 winners, from an open and plural panorama that has been the subject of some fifty exhibition organised by ADIAF in France and abroad.
The result of the desire of two collectors, Sybil Al- bers and Gottfried Honegger, but also a place of celebration and support for the current creation, the eac. - Contemporary Art Centre of National Interest, could only associate itself fully with this anniversary.
The itinerary of this exhibition will be built around the notion of the Mediterranean, the one that we fantasize about and that is anchored in the great myth of our origins, but also the one that is lived every day, far from the images of postcards, in the cruelty of our world today.
The exhibition will take place at the level-1 of the Albers Donation-Honegger and will be accom- panied by a rich outdoor video program, in the park of the castle during the summer 2021.